Dr Paul Kleihues (21 May 1936–17 March 2022)
Thu, 17 Mar 2022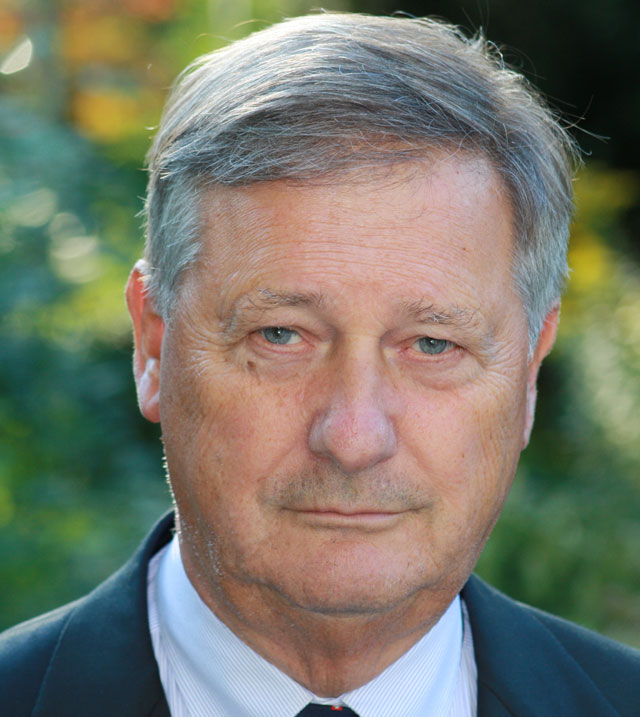 Dr Kleihues was an IARC postdoctoral fellow early in his career, in 1970, after studying medicine at the universities of Münster, Hamburg, Munich, and Pavia. He then worked at the Max Planck Institute for Brain Research (now called the Max Planck Institute for Neurological Research) in Cologne (Germany), investigating the causes of brain tumours caused by chemical carcinogens.
In 1976, Dr Kleihues became a professor at the Institute for Pathology at the Albert Ludwig University of Freiburg (Germany), and in 1983 he became the Director of the Institute of Neuropathology at the University Hospital of Zurich (Switzerland). From 1990 to 1992 he was the Dean of the Medical Faculty of the University of Zurich.
Dr Kleihues served as the Director of IARC from 1994 to 2003. His tenure coincided with a cancer research environment undergoing revolutionary changes, culminating in the Human Genome Project. He adapted IARC's laboratory activities to this new environment, encouraging connections to IARC's major epidemiology projects. A distinguished neuropathologist, he continued his personal involvement in research on the molecular genetics of brain tumours. Much of the molecular pathology research developed by Dr Kleihues together with Dr Hiroko Ohgaki centred on improving the definition and classification of brain tumours with respect to the biology and – most relevantly – the clinical outlook of patients.
Under the leadership of Dr Kleihues, IARC took responsibility for the WHO classification of human tumours, starting with the third edition (2000–2005). It was Dr Kleihues who introduced the transformative information coming from the molecular characterization of human tumours. The Agency has continued this work, and the WHO Classification of Tumours series is currently in its fifth edition and is also available as a digital subscription website. Another major contribution by Dr Kleihues was the first World Cancer Report, published in 2003, which he co-edited with Dr Bernard W. Stewart.
After leaving IARC, Dr Kleihues was the founding director of the Comprehensive Cancer Center at the University Hospital of the Albert Ludwig University of Freiburg. He was also a fellow at the Institute for Advanced Study in Berlin and a visiting scientist at the Center for Cancer Research of the United States National Cancer Institute. In 2008–2014 he was a delegate of the Board of Trustees of the Charles Rodolphe Brupbacher Foundation. He became an emeritus professor of neuropathology at the University of Zurich.
Dr Kleihues was the founding editor of the journal Brain Pathology, and he was the author of more than 300 peer-reviewed scientific articles. He received numerous awards, including the Clinical Research Award of the Federation of European Cancer Societies, the Gold Medal of the French Cancer League, and the Johann Georg Zimmermann Medal for Cancer Research. He received honorary doctorates from the Albert Ludwig University of Freiburg and the University of Lodz (Poland), among others.
IARC conveys its deepest and heartfelt condolences to Dr Kleihues's family and friends.